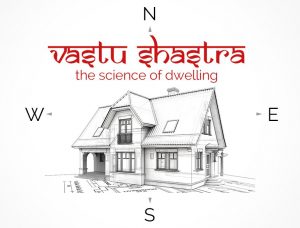 India has a rich heritage. Our civilisation is renowned to be the oldest and ancient civilisations in the world.Our ancestors developed several sciences for the betterment of the mankind. Vastu Shastra is one among them.
What is vastu?
Vastu is the science of direction which blends all the five important elements of nature to strike a balance between nature, man and materials. These five elements have a great impact on the mankind. They are also called as "Panchabhootas", namely, Earth, Fire, Air, Water and Space.
Vastu science or Vastu Shastra has specified certain rules that are to be strictly followed while constructing a building. One must follow these rules from inception like selecting a plot, the shape of the plot, soil type, when to start the construction, how to design the construction etc., till the construction is complete.
Vastu Shastra is a unique science that combines several other aspects like astronomy, art, astrology and science. It ensures that people following this science can develop architectures balancing the "Panchabhootas" so that congenial living and working environments can be created.
Hence, by following the Vastu Shastra, one can enjoy greater peace and satisfaction. There is nothing bigger or greater to a person than mental peace and happiness. When a person lives in a vastu complied property and environment, all the negativities are kept at bay.
The knowledge of Vastu Shastra enables a person to reap the benefits of wealth, health, mental peace and prosperity. The life of the residents and inhabitants in a vastu compliant property is perfect, peaceful and trouble-free. Following vastu in the construction can free us from all the worries, negativity, calamities and bad cravings. You can enjoy a peaceful, happy and prosperous life. Vastu Shastra is indeed a blessing in disguise to the humanity.
For getting a comprehensive vastu consultation in Dubai, you may contact Dr. Padmaja (Vaastu for art of living).