Everyone has a dream of owning a beautiful home in which they can live with their families. This home is not only a residing place for a family but is also a realization of their dreams.
Indian Property show in Dubai makes it possible for the Indians living in a foreign country to fulfill their dream of owning a home back in their mother land. This year, this show is scheduled to be held on 8th to 10th December at Dubai World Trade Center. The visitors will enjoy free entry and free parking along with more than 500 projects developed by hundreds of developers. In the show, you will get best deals on properties and also valuable information on different options available for investment, sources of finance, legal issues and most importantly vastu consultation under one roof.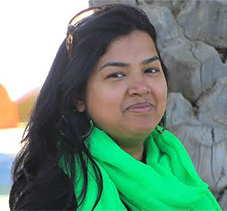 Our own well renowned vastu expert Dr. Padmaja Yadav will be visiting the Property Show to impart her knowledge to the buyers and visitors. She is a true believer in Vastu as she has experienced radical changes in her own life because of this mystic science. She has completed several residential and commercial projects successfully to the complete satisfaction of her clients. She is a renowned vastu consultant and has conducted various seminars and workshops and has written informative articles for various reputed newspapers in India and Dubai.
She will be visiting the show between 11-8 pm and on all 3 days (8th-10th Dec). All the prospective buyers must go there and get benefitted by the valuable vastu tips shared by her. Implement these tips to make your home a better and harmonious place to live and fill peace and happiness in your lives.
Check more details here:  indianpropertyshow.com
http://indianpropertyshow.com/consultants/
Indian Property show from 8-10 Dec at the Dubai World Trade Centre
Seminar schedule –
8th Dec – 5-6pm
9th Dec – 5-6pm
10th Dec – 4-5pm