Feng Shui has become popular these days. Many people have started following Feng Shui for better luck and prosperity. In this article, you shall know some interesting facts about Feng Shui numbers.
When one thinks of Feng Shui numbers, it is often misread as Kua numbers. Even when you explore the internet, you shall find more info on Kua numbers rather than Feng Shui numbers. Feng Shui numbers have a great impact on your luck. It is both good and bad.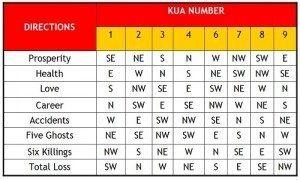 Nowadays, we come across various news regarding accidents, deaths and other untoward incidences.  All the victims are afflicted with adverse and bad energy that takes to the wrong place during their unfavorable and wrong time.
Knowledge of Feng Shui numbers can help people avoid such untoward happenings and misfortunes in their life. It is indeed worth gaining knowledge on these very useful numbers.
There are even good stars that can bring you lot of luck and good news like financial windfalls, promotions, unexpected opportunities or good news or a chance bonding with people that shall bring happiness into your life.
Acquaint yourself with Star Chart
Dr. Padmaja who is a Feng Shui expert in Dubai acquaints the readers with the star chart that is very important in Feng Shui.
A Feng Shui chart typically consists of three numbers in all the eight corners of the chart. Three is a big number in the centre of the three numbers that represent the period. The other two are small numbers. The number which is in the left of the period number represents the mountain star whereas the number which is on the right side of the period number represents the water stars.
The mountain star is more related to luck in your relationships and governs your health also while the water star relates with the luck for accumulation of wealth and income.
It becomes important for one o know where the mountain star-8 and water star-8 exists in your home.
In the next Feng Shui article we shall see why we have to search particularly for the mountain star-8 and water star-8 in your house.
If you are interested in Feng Shui and wish to know more about Feng Shui tips, you may write to Dr. Padmaja for Feng Shui Consultancy in Dubai at padmaja@vaastuforartofliving.com or visit www.vaastuforartofliving.com.